Some Photos in 'Funky Pop'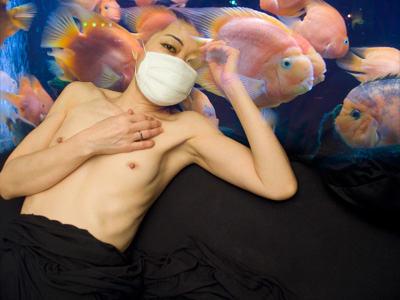 FUNKY POP SHOW curated by Gerald Jackson
JULY 10 – AUGUST 8, 2008
58 Gallery, 58 Coles Street, Jersey City, NJ 07302
Gallery hours: Tuesday through Friday 6 PM – 9 PM
OPENING: Thursday, JULY 10th, 7 – 11 PM
"What is funky pop? FUNKY POP is a Jersey City art movement. A response to the New York school of pop. The history of Jersey City is a blue collar, a gritty working craftsmanship. That history combined with the influx of a new white-collar culture is what has brought you funky pop. The artist responds to this phenomenon of 99-cent store, hair wigs shops, and fast food restaurants, and the like. And the new upscale restaurants that follow. Funky pop is a response to high tech meeting railroad tracks."
John Besante
Orin Buck
Dora Espinoza
Eyan
Tomoko Fujiki
Gerald Jackson
Joseph
Kate L. Lent
Sanae Maeda
Orlando Reyes
Liz - n - Val
Maurizio Zuluaga
DIRECTIONS: 58 Gallery, 58 Coles Street, Jersey City, N.J.07302
Easily accessible to/from NYC by PATH train. Enter the PATH train on 6 Avenue at 33rd, 23rd, 14th, 9th or Christopher Street. Or World Trade Center Station in Manhattan and exit at 'Grove Street' in Jersey City. From there it is a short walk up Newark Ave. to Coles St. where you make a right and find the gallery.
For more info check out:
WWW.FIFTY8.COM
WWW.MYSPACE.COM/58COLES